Best Presentation Rooms



Don has secured 16 national awards for clients and employers during the 13 year history of Presentation Magazine's Best Presentation Rooms competition.


These include:



One win for Lewis Sound & Video:
UW-Milwaukee Curtin Hall (2005)



One win for Sharp Electronics and Audio Visual Systems, Inc. Chicago
Southern Illinois University (2004)



One win for Sound Vision, Inc:
U of I TRECC (2003)



Seven wins for United Visual, Inc:
First Health (2002)
UW-Madison Chemistry (2002)
Equity Office (2001)
National Association of Realtors (Grand Prize 2000)
ACGME (2000)
Motorola (1997)
Case Technology Center (1996)



Six wins for Midwest Visual Equipment Company (1993-1995):
One-page summary (pdf format 486K)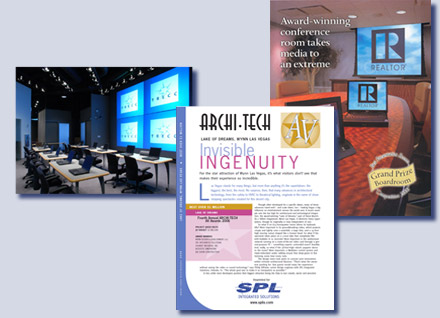 Marketing Awards



Don has also won a number of awards for the advertising and marketing work he has done. These include:



Distinguished Marketer Award, best distributor catalog for 2001 from The Association of Educational Publishers. Won for United Visual's 2001/2002 catalog.



Four national advertising awards from the Association of Better Computer Dealers (now CompTIA, the Computing Technology Industry Association) for campaigns at Midwest Visual and Midwest Computer Center.